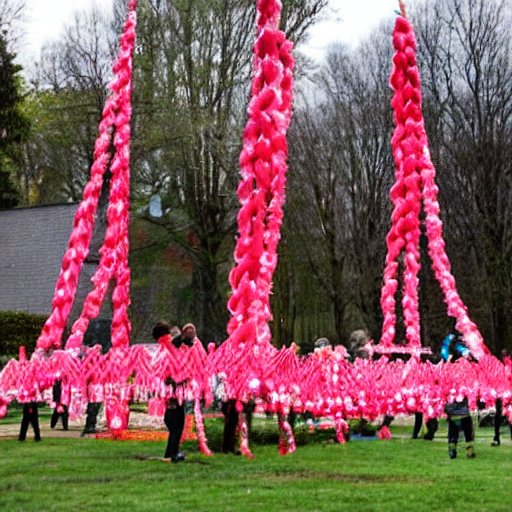 The May Day bank holiday is a perfect opportunity to take a break from work and enjoy a day off. If you're wondering what to do on May Day bank holiday, here are some ideas to get you started:
Go for a picnic One of the best ways to enjoy the May Day bank holiday is to pack a picnic basket and head to your nearest park. You can enjoy the beautiful spring weather, soak up the sunshine, and have a delicious lunch with family or friends. Don't forget to bring a blanket and some outdoor games to make the most of your day out.
Explore a new city or town If you're feeling adventurous, why not take a day trip to a new city or town? You can explore the local attractions, visit historical landmarks, and discover new places. Research your destination beforehand and plan your itinerary to make the most of your trip.
Attend a festival or event May Day is often associated with traditional festivals and events such as Morris dancing, maypole dancing, and flower garlands. Check if there are any events happening in your local area and attend one to experience the local culture and traditions.
Go hiking or biking May Day is the perfect time to get outdoors and explore nature. You can go hiking or biking in the countryside, breathe in the fresh air, and enjoy the stunning views. Make sure you pack plenty of water, snacks, and sunscreen to stay hydrated and protected.
Have a movie marathon If you prefer a more relaxed day, you can have a movie marathon at home. Pick your favorite movies or TV shows, snuggle up on the couch, and enjoy some quality time with your loved ones. Don't forget the popcorn!
Try a new hobby May Day bank holiday is an excellent opportunity to try a new hobby or activity. You can enroll in a class, learn a new skill, or pick up a new hobby like knitting, painting, or gardening. You'll be surprised at how much fun you can have while learning something new.
In conclusion, there are plenty of things to do on May Day bank holiday that don't involve work. Whether you want to get outdoors, explore a new city, or enjoy some downtime at home, make the most of your day off and have fun!